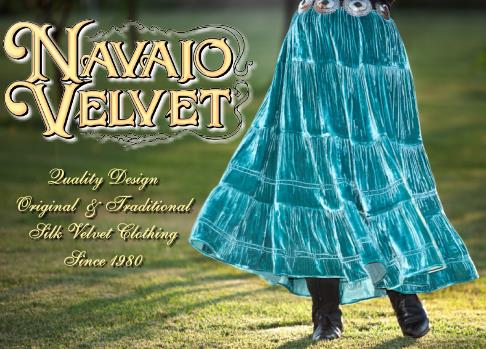 ~ Presents an Exposition of Our Women's Clothing ~
Thank You for visiting!
Apologies if inconvenient , we are updating after a long pause.
Patience please while we update as much as we can!

October 2013 saw these introduced.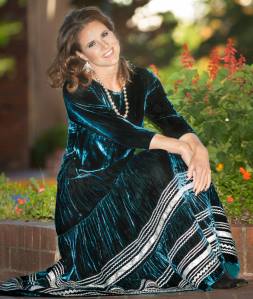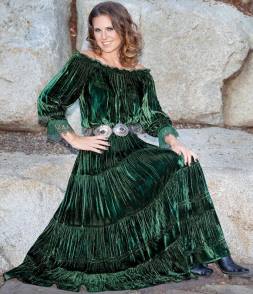 All garments below available in choices found on our Colors Page.
All orders are taken over the phone, see below~

Click the 'Navajo Skirt' link above or here for our dedicated to Original Navajo Skirt Gallery page.
Or order everything below by calling on the phone please, all garments are made to order and we want to get it right so there are no returns needed.
Feel free to call us in normal business hours for West Coast of America:
541-659-1111

Any image below has larger versions when clicked.

Princess Dress

$325
To be sure, a dress for a princess! Rife with lace from her floral bodice to her ladder trim, and that sweet hint of vintage.
Paired on right with our Stole in white burnout velvet for those chilly evenings, or stands easily alone, simple yet elegant. Showcased here in white, but is dye-able.
Bust; S 36"- M 38"- L 42"
Length; 45" (center front to hem)


in a hurry?.. call; 541-659-1111

New!

Simple Top

$158
Easy-fitting, with simple lines and everyday style.
Three quarter length sleeves, with a length perfect for skirts.
Sleeve length; 19"
Bust; S 36"- M 38"- L 42"
shoulder to hem 22"

Lacy Peasant Blouse
$180

White Silk Velvet makes a shimmering backdrop for our lush lace-edged Peasant Blouse. An excellent companion to any of our skirts, shown here with our beloved Navajo Skirt in white only, is perfect to be worn and enjoyed both for and after your event in any color. Call for what's available.
Sizes S (8-10, bust 40) M (12-14, bust 44) L (16-18, bust 48) length 28"





Peasant Blouse
$160

Be yourself in our basic Peasant Blouse with Navajo Skirt above shown in Bronze, in Black right and left. An easy fit beautifully edged by self made elastic ruching for ultimate comfort.
Sizes S (6-12, bust 46") M (12-16, bust 50")
L (16-20, bust 56") length 28"
Kurta Tunic
$170
The top you yearn for but you can never seem to find. The fit is sleek yet relaxed, shown in Teal can be paired with jeans or any of our wonderful skirts, just give us the length that is right for you.
Side vents, shoulder to hem 29", sleeves 24".
S (bust 37", hip 39")
M (bust 41", hip 43")
L (bust 45", hip 47"
Velvet Stole
$240
Imagine yourself in this Silk Velvet Stole, it's forward thinking edge allows it to be paired with both elegant and casual looks.
Fully trimmed on all sides with 4" black rayon lace, one size fits all. Shown in Copper left and below, Sapphire on right, with either pant or skirt, nicely completes any outfit.


Classic Coat



Long $310
A modern take on the Classic Duster, offering substantive style for everyday ventures or an outing to the Opera. Shown full length in Passion Red and Black underneath it on left, above with Navajo Skirt, right in Black with jeans and a top. All have velvet lined pockets with a shawl collar, one size fits most.
Available in three lengths: Full length @ 51", Mid-length @42", Short @ 34"





Classic Coat Short
$260
Shown here in Colorado Spruce on top of Lace Line Tunic and Black Navajo Skirt, is 34" shoulder to hem.





Silk-Satin Navajo Skirt

$250
Our beloved Navajo skirt has now appeared in 100% silk satin with a jacquard woven print. The available colors are listed on the color page.
We are showing this copper color skirt with a black spaghetti cami and the blossom top in turquoise.
skirt length 36", one size
Call for available colors!

New!

Ric-Rac Skirt

$320


Row after row... this Navajo Skirt livens up with sparkling silver ric rac, the perfect piece for Holiday! Shown
with our new Simple Top. Please indicate color choice at check out. Skirt length 36", one size.


in a hurry?.. call; 541-659-1111

Modern Maiden Skirt

$275

A little Native, a little bit Urban, this skirt by design truly fits both worlds. Shown in Sapphire, call for available colors.
Length 36"
Hip: L/XL 56", M/L 48", M/S 44"

Michelle Skirt
$230

Stylish Trusty and True, our Michelle Skirt is always needed. It's basic simplicity is fashioned with feminine lines and easy movement. Four godets for a flouncey hemline.
Shown with a black lace tunic at left and in sapphire combo at right.
S (6-10, hip 43), M (12-14, hip 49), L (14-16, hip 54), approx 36" length

Our original Navajo Velvet Skirts!

In 3 basic lengths of
Mini: $125
Tea: $230
Long: $285
in any of our colors.
Tea length pictured at left, Mini above, Long on right.
See our Navajo Skirt page for exact dimensions, PLEASE NOTE all of our garments are made to fit so we will need your measurements when you call to order.
For further assistance feel free to call:
(541) 659-1111
Please remember time zone difference when calling to our home in Pacific Northwest America.
Back to Top
Page Links: Tops | Jackets & Coats | Skirts |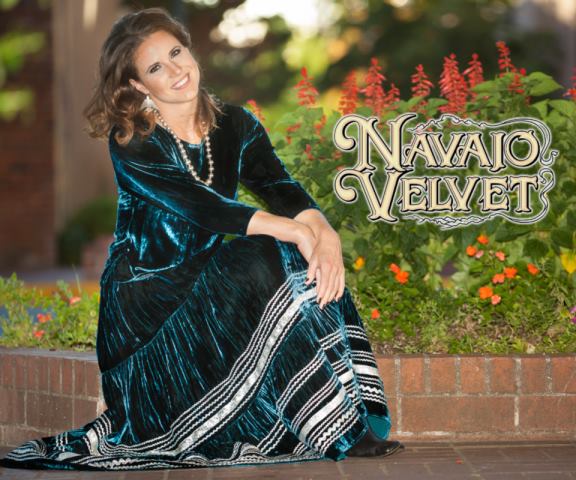 | Home | Gallery | Clothing | Colors Page | Navajo Skirt | About Us & Contact |
web site issues contact: jefry
all rights and content reserved, © Navajo Velvet LLC 2005 to present