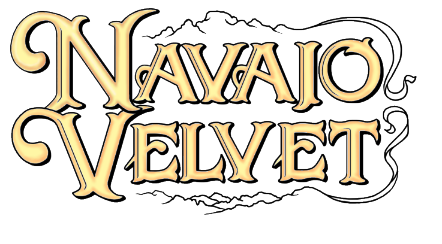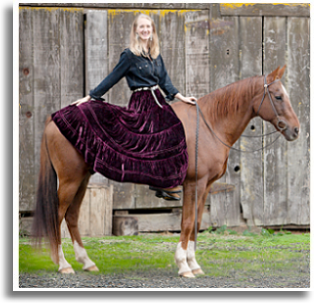 ~Presents Our Colors Page~
Thank You for visiting!
Sept. 2022 updates in progress
Patience please while we update as much as we can, available colors constantly change!
Click on any shot here for better views.

You may order any of the styles seen on our Clothing Page or Navajo Velvet Skirt Gallery in which ever color available.
To place an order simply determine the piece and color you would like, then let us know!
541-659-1111
Get the payment to us and we will have your item on its way to you as soon as possible.
Orders by phone only please! All our garments are made to order.
Note: Please keep in mind we have done the best we can when using this medium to represent our colors as accurately as possible,
but the nature of various viewing devices will represent the exact same color differently than the actual item when held in hand.
Please call to order the new colors for now;
541-659-1111

Sunset Gold



Mahogany


See our White Lacey Peasant Blouse and Navajo Skirt as backdrop for the incredible jewelry at RockiGorman.com























Waist and length sizes for all our skirts are easily customized with a one time fitting.
There is no charge for shortening the skirt or for adjusting the waist.
Please call for any length or waist alteration before making your purchase, we need your measurements.
We have a no returns policy, preferring to make sure you are getting what you want the first time, so please talk to us!


We included these color grouping shots below even though we may not have them anymore, only to share the way they all look together, we hope you enjoy them!
Navajo Velvet
6438 Holland Loop Road
Cave Junction, Oregon, 97523
541-659-1111
(Please keep in mind time zone difference when calling our location in the Pacific Northwest USA)
navajovelvet1@gmail.com

Home | Clothing | Colors Page | Navajo Skirt | About Us & Contact |

web site issues contact: jefry
all rights and content reserved, © Navajo Velvet LLC 2005 to present